Do you feel that you're lacking direction? Life's obstacles sometimes make you discouraged with everything. Wonder if there is any efficient way to help you face challenges in the future? Why don't you go online and ask professional Tarot readers for a "Doreen Virtue Angel Reading"? This reading uses a spiritual healing method called 'Angel Therapy', which can heal and harmonize every aspect of an individual's life.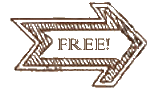 Yes or No Tarot Reading
Thanks to the Angel Therapy Oracle Cards of Doreen Virtue, you can gain clarity and insights into different facets of life. Your guardian angels and archangels will provide clearly Divine Guidance from the Creator. The angels always perform God's will of peace for humans, and obviously, each and every person has their own guardian angels. Listening to and following the divine messages could help our lives' aspects become more balanced, peaceful, and content. Angel Therapy been known to assist in healing mind, body & soul, emotions, relationships, career, finances, and other areas.
How to Gain Daily Guidance from Your Angels?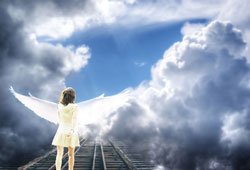 Are you seeking a way receiving messages from your Angels Oracle Cards? During the reading session, the diviners will use an ancient, time-honored way that helps you connect with angels efficiently. For centuries, Angel Therapy healing is always seen as one of holistic therapy treatments. The seekers will definitely receive uplifting and positive guidance from the angel healing and reading. The whole angel healing session will be guided and conducted by the angels mainly involving hands-on healing, chakra balancing, and core cutting or healing with crystals using healing energy channeled from the Angel Realm.
For those who want to do the Angel Reading for themselves, you should purchase an Angel Therapy Oracle deck immediately. These easy-to-use cards are appropriate for beginners as well as Tarot readers who are experienced with divination cards. By combining the oracle cards and the enclosed guidebook (offering detailed steps for giving an oracle reading, and extended meanings behind each card), you enable to perform the initiate healing, release fears and emotional feelings, and give yourself messages for your life purpose (relationships, career, etc.). Featuring a gorgeous painting of angels plus a delightful message in each card, the deck generally is suitable for both adults and children.
Reading with Doreen Virtue Angel Cards can open our minds and hearts, as well as bring a great knowledge of our true selves. The angels offer powerful healing on the following areas:
Healing a person's mind and body
Giving guidance and wisdom
Moving in a healthier, more positive direction
Clearing negative issues and behaviors
Right now, if you want to hear the angels' delightful advice and lead the life you desire, spend a bit of time using absolute free Tarot service online. You can easily find various types of Tarot readings, including the Angel Reading. It's time to make a difference in your life and discover your value. Let the divinity clear away the darkness that is pulling you down and distracting you from the mission.
Leave your questions about "Doreen Virtue Angel Reading" in the box below in case you have any. Remember to always keep your sight focused upon the Divine Light!
---
Popular Searches:
doreen virtue angel messages
doreen virtue messges from angel card meanings
tarot select virtue