Why the 'Yes or No Tarot Spread' is used most for simple Tarot readings? Most people, nowadays, just want to seek instant yet accurate answer for their Yes/No questions. If you're having any inquiry in mind that can be answered with a yes or no, this method is perfect for you to get started. Visit any website, and the seekers can use the Yes or No spread anytime since it's served online for free and unlimitedly. To get the best result, you better should phrase only Yes/No questions. The given information will help you get a greater understanding as well as feel easy and convenient.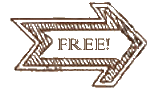 Yes or No Tarot Reading
To get your free Yes or No Tarot reading, please follow the following instructions:
Enter you name and question on the available form (you must think of a particular question you do want to figure out)
Click anywhere on the deck to shuffle the cards
Click once again to cut the cards
Choose a random Tarot card and wait for the result
What is The Simplest Method to Predict Yes or No Tarot You Need to Know?
How to Do the Five-Card Yes or No Spread?
Here, in this topic, we recommend you all to try doing the Five-Card Yes or No Spread (from the book 'Tarot – Prediction and Divination' of Susan Blair-Hunt). It's a versatile spread which is used mainly for delivering fast answers and lots of information. Unlike other Tarot Readings with Yes or No Tarot Spread, this five-card method provides a more detailed Yes/No, such as a 'definitely' yes, 'possible' yes, 'probably' yes, etc. Plus, beyond the Yes/No results, the seekers will get more delightful information via five chosen cards.
Select Your Tarot Spreads for Yes or No Questions in a Free Reading
How it works? First, you will shuffle the deck and pick out five cards. Next, you need to line them up in a horizontal row, and then, turn over the Tarot cards and spend a moment getting the over-all feel of the spread as well as your very first impression. Now, with any Court card you get, you'll receive a NO…while the Major Arcana cards and even-numbered Minor Arcana cards are counted as YES. For all the odd-numbered Minor Arcana cards, you'll get NO answers.
Once you get five YES for five cards, the final answer is definite a YES, but this result is quite rare. Four YES indicate a strong probably YES and three YES cards would be a possible YES. What happen when you receive two YES cards or just one? Two represent a probably NO and no YES cards is certainly a NO.
After you determine the exact type of Yes or No, the five cards will continue explaining you why. This step gives you much information going forward. With the given details, the seekers can pull more cards in case they want to unfold all the aspects of their life – the ideas allow them to decide what to do next, what steps to take, what changes to make, and what should they do to improve their future. Once the process is done, you are able to re-shuffle and do a new Five-Card Yes or No Spread to see whether anything is shifted.
If you have anything about the "Yes or No Tarot Spread", feel comfortable to leave the comments to share with us and other visitors.
---
Popular Searches: