The Tarot is one of many forms of divination. For centuries, the mystic cards have been used commonly to predict the potential outcomes and evaluate influences surrounding a person or an event. Do you wonder 'How Do Tarot Cards Work'? Interestingly, the technical term for a tarot reading is – taromancy (divination through the use of Tarot cards), which is a subsection of cartomancy (divination through cards in general).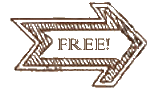 Yes or No Tarot Reading
It's easy to get the basic idea behind the Tarot – this is a spiritual deck made up from 78 cards: 22 cards in Major Arcana and 56 cards in Minor Arcana. Each card has a particular meaning regarding a specific concept of life or experience. When performing a Tarot reading, the fortune tellers will shuffle the cards and lay them out in a 'spread'. Every spread has different card numbers, positions, and patterns which indicate a certain aspect of life. During the session, the readers will interpret the meanings of chosen cards and consider whether they correspond to your situation. Later, you will receive genuine guidance and advice for your current state of life.
Do Tarot Card Readings Really Work?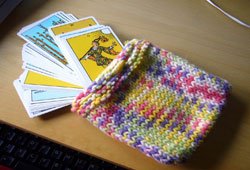 Actually, tarot readings DO work when the whole progress is done correctly. These cards and their insightful meanings will be your huge source of guidance and help. They are a great way to explore a variety of creative thinking processes which can deliver out-of-the-box answers for your questions. What are your experiences with Tarot card readings? Have they been able to help you resolve issues? Have they worked in guiding you towards a better life? Go online and check out Free Tarot Card Readings now!
Can Tarot predict the future? As you may know, future is not set in stone, so most diviners believe that an absolute prediction of future events is not impossible. Instead focusing on future, the Tarot cards are mainly used to gain foresight on possible outcomes as well as examining influences about the subjects or problems at hand before the reading.
We've mentioned this above, a spread is the arrangement of cards dealt in a private reading session. Each fixed position in a spread is associated with a different aspect of your inquiries phrased. The two most common Tarot spreads are – The Three Fates and the Celtic Cross. Besides, depending on your own situation, the readers will consider the most suitable one and interpret its meaning for you.
The Three Fates: this spread includes three main cards – one represents the past, one indicates the present, and the last one dedicates the future.
The Celtic Cross: this spread is the combination of 10 cards. Each represents a life aspect of an individual, such as past and future influences, conflicting influences, and personal hopes.
Back to the main idea, how can the cards arrange themselves into a meaningful pattern? The one and only reason is – synchronicity. It can be defined as 'the simultaneous occurrence of events that appear significantly related but have no discernible causal connection' , according to Carl Jung. Essentially, there are no coincidences; in fact, the cards are simply a reflection of the unconscious mind of the client. For more information, read more in Lotus Tarot Meaning.
If you have any confusion with the article "How Do Tarot Cards Work" , quickly contact us as well as submit your opinions in the box below.
---