Well, in the Tarot World, there are literally hundreds and even thousands of different types of Tarot Decks that you have heard before – all with their own symbolism, energy, mythology, stories, and artwork. It's not that you can pick any deck you want just because it's beautiful or popular among the readers; in fact, selecting a Tarot deck may be incredibly overwhelming, especially if you're a novice fortune teller. So, where should you begin? How to you sift through the vast array of choices to look for your perfect Tarot deck? Keep track of the following for more helpful information.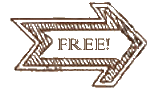 Yes or No Tarot Reading
Below are some tips you need to consider when seeking the most precise deck for your reading:
Look for a personal connection
Study the appearance of the cards
Find out what information is available
Consider your experience level
Search for a size that fits
Determine your purpose for the cards
Look for the quality
Don't be afraid to get one for your own
Read the reviews
And, here are a few of common and essential Tarot decks that we want to introduce to the beginning Tarot readers. Depending on each individual's personal taste, lots of decks are designed with different symbolism and imaginary.
The Raider-Waite Tarot deck: the most popular classic deck (in the West) which is called the first modern Tarot deck. Its imaginary is rich in symbolism – the Minor Arcana scenes are well-detailed and not too complex, comparing to other decks.
The Zerner-Farber Tarot deck: this one has a total of 78 cards and a rework of the Enchanted Tarot. The imaginary is slightly whimsical and suits pentacles, hearts, wands, and swords. The strongest influence of this deck is love & romance. If you're the beginners, we recommend you to buy it since it deals with lighter readings.
The other decks you can take a look at are: the New Mythic Tarot deck, Deviant Moon Tarot deck, and Legacy of the Divine Tarot deck.
Since there are many types of Tarot Decks, it's okay to change them later on. Not many readers use the same deck for their readings. Depending on the clients and their situations, as well as the energy, the mystics can switch to the one they find suitable.
---