Sometimes you just want a simple, straightforward answer instead of endless predictions on every aspect of life. Maybe 'Yes or No Tarot Reading' can give you big help – it delivers a quick Yes/No answer as well as a precise explanation. The seekers can use this type of reading online: simply asking your question, clicking a random Tarot card, and then, putting your confusion to rest. So, whether the card will say positive or negative about you? The instant interpretation lets you realize your position generally and what you should do to grab the opportunity.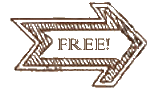 Yes or No Tarot Reading
How to Get Tarot Yes No Accurate Answers with a Yes-No Spread? Click for the answer!
Now, as you all know, there are many websites offering Free Online Tarot Reading. The simple and direct reading for all of you, obviously, most pressing Yes/No questions. We recommend you to visit www.tarotgoddess.com and start the session:
Choose a deck for your reading – The Rider Waite (the most popular deck in the world used for general inquiries), The Goddess Tarot (having a special emphasis on personal empowerment and creative fulfillment), and The Lover's Path Tarot (used for affairs of the heart or relationship issues).
Ask you question, remember to type Yes/No queries. You must leave your name, also.
Get the instant reading – Click on the displayed card and turn it over, then, read the meaning below to find out the mystery.
What is the Yes or No Spread?
Many readers do not care for Yes/No questions as they think these inquiries are useless and not empowering. However, we figure out a spread that each seeker can use to gain information and clarity. It helps you seek advice as well as provides a clear synopsis of the energies involved and the direction in which they are flowing. This spread is from the Tarot Prediction and Divination by Susan Blair-Hunt.
This Yes or No Tarot Spread is very simple – once phrasing the question, please shuffle the cards and lay out 5 cards in a horizontal line. At first, you have to determine if the answer is either yes or no by counting
Majors and even numbered cards count as a 'yes'
Court and odd numbered cards count as a 'no'
All 5 'yes' cards would obviously form a BIG yes; likewise, 5 'no' cards will indicate a strong no. Depending on the ratio of the cards, you would get anything considered a probable 'yes' or 'no'. After determining the result, you will continue interpreting the cards like you normally do. Keep in mind that there's no positional meaning since this spread is extremely flexible. In case the answer is not what you expected, then the subsequent readings should be done for advice regarding how to alter the outcome.
Read more: Get Instant Answers with Yes or No Tarot Horoscope FREE Online
By doing this spread, you will earn concrete answers that can easily remove the doubts you may have. For sure, Yes or No Tarot Reading can help you make very important decisions in life, so please don't ignore it; instead, have a simple spread for your future instantly. Relax your mind and think of questions that you do want to clear…contact us for more useful information.
---