Can Court cards be used for Yes-No questions in a Yes or No Tarot reading? Of course, it would be helpful to determine how you feel about your current situation by interpreting the Court cards. Today, in this article, we choose Page of Swords Yes or No Tarot card to be the main topic to discuss about. What does this card mean generally and in the advice position? What does it indicate in a Yes or No reading? Read-on and figure out the mystery of the Page of Swords.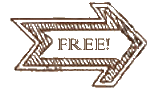 Yes or No Tarot Reading
The Yes No Page of Swords Tarot card is the eleventh card in the suit of Swords and the first 'face' card. Coming from the Ten of Swords, this card is surely a step up in terms of positivity. For those who have no idea, 'face' cards can stand for a real person in our lives. In this case, the human character is depicted as a young page who is wielding a sword with both hands while trudging quickly over what appears to be rough terrain. The flock of birds behind the boy along with the dense, wild clouds symbolizes the trouble is brewing.
Here are Instant Answers with Yes or No Tarot Horoscope FREE Online
Get Quick Interpretation with Page of Swords Tarot Card
This card is traditionally entitled the Page, but it appears as a Princess in some modern Tarot decks. The traditional interpretation is about a messenger who is in charge of faithfully representing one side's communications to the other. Because of this important role, there's no way this person is a servant; rather, he's considered as a diplomat, facilitating sensitive negotiations, often under tough conditions.
In free Yes or No Tarot readings, when it comes to answering Yes-No questions, the Page of Swords card indicates an intelligent, logical, and vigilant youth who brings along some sorts of official news of change. While the changes might prove to be challenging, this card also shows pretences of mental clarity and inner demons being settled and ridden from your life. The Page of Swords carries a 'yes' answer – its key interpretation is to clarify your motives before getting involved in anything terrible.
If you choose this card in a reading, it means there are activities happening in your life right now that are causing you to be worried. Make sure that you understand what you are committing to so that you can put your words into action. Bring in only new information into your world and spend time investigating the possibilities. Always trust in your mind and find a way to focus on all of your goals that you previously felt impossible to achieve. Importantly, you're receptive to others' moods, so it's easy for you to realize when you're being overly defensive. Learn to be patient with yourself and your progress when things do not happen like the way you expect.
What does the Page of Swords Yes or No tell about your future? This card, in the future position, means that you are currently feeling locked down and restrained. Everyone does want to be free; and, more often than not, you have to work for what you want or dream about. Don't expect the benefits of changing your life to come without the related difficulties.
---
Popular Searches:
1 of swords yesor no
interpreting yes or no tarot
is the ten of swords tarot card a yes or no answer
page of swords love
page of swords yes or no tarot
yes/no one of swords