People have a tendency to ask others' advice when they have problems in different aspects of life. However, sometimes they find it hard to express their honest opinions to their loved ones (families, best friends, and lovers). Especially when it comes to heart matters, we do need to talk to someone who enables to provide us genuine, insightful guidance. Getting help from Tarot readers and Tarot reading spreads is one of the most efficient methods to lead us to a happy, fulfilled life.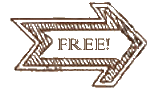 Yes or No Tarot Reading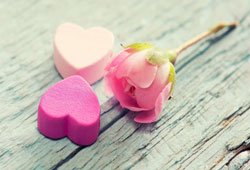 There are many different Tarot spreads available for use by a reader. The spreads for your Tarot readings can deal with all occasions and situations, from love and relationship to family and career, and personal growth. Some have been developed for use in a specific direction while others for a more general reading. In case you want to get relationship Tarot card readings, there is sure to be a Tarot spread that works for you. Don't be afraid to try using any spread for a different purpose. Keep in mind that a specific spread will elicit more info than a generic spread.
Learn about Tarot Reading Spreads for Love
The beginners often start off using the Three-Card (or Simple) Spread and then move on to the Celtic Cross Spread; yet, there are still more spreads available than just these two. Here, in this article, we inform you some legitimate love Tarot reading spreads that will deliver information regarding a couple's issues:
The Mirror Spread (8 cards) – This works perfect for existing relationships, but still can access anything like a love affair or a very well-established relationship.
The Five-Card Relationship Spread – This has been created to analyzing a person's relationship: whether it is personal, romantic, or business.
The Loving Cup Spread (9 cards) – This helps exploring matters of the heart and mainly focuses on your current relationship, desires, upcoming challenges, and what the future may hold.
The Six-Card Spread – This simply 'get a snapshot' of how things are with you generally, at this moment in time.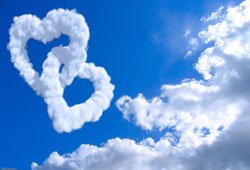 Want to find your soulmate? Look for a relationship analysis Tarot reading? Can Tarot help solving all of your conflict situations? With free Tarot card readings online, you will get a clear understanding of the dynamics within each relationship. The info, of course, helps you discover more about your soulmate and analyze your relationship. Also, the Tarot cards enable you to see clearly the circumstance surrounding an issue within your relationship and learn how the problem can be best resolved.
What is the important notice you need to remember? The online Tarot readings and Tarot reading spreads are to be considered as a guide only. Interpreting the divine cards' meanings takes many years of practice yet you can learn and read for yourself. Depending upon the way in which the cards fall or are laid out in a spread has great bearing on their individual meaning. The readings and meanings given are for clarity and entertainment purposes, so don't take the result too serious.
---
Popular Searches:
the loving cup tarot spread