Lots of people are just curious about love Tarot, what's about you? Normally, when getting a reading for relationship, you do prefer short, quick yet accurate answers from the mystics to a long guideline. If so, we think the "Yes or No Tarot Love" reading may be a perfect for you. Essentially, you must know how to phrase a good yes/no questions so that you can earn detailed information about your love life. How compatible are you and your partner? To help you realize your situation clearly, the Tarot readers also provide some useful Tarot spreads designed specifically for love & romance readings.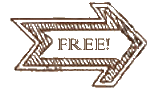 Yes or No Tarot Reading
Get to Know a List of Yes No Tarot Cards for Love Relationship
Below are a few of basic Tarot spreads that can assist you in finding the best answers for your particular questions:
The Cupid's Arrow – This is a six-card spread offering insights into self-image, union, romantic energy, future, and even yin & yang element. The readers will perform this reading for those who want an overview to a single question.
The Relationship Spread – this is an in-depth Tarot card using 15 cards in total. Each card represents an aspect of the relationship. For instance, the first card indicates what you're bringing to the relationship, the second card shows when you are now with the partner, etc.
The Relationship Cross – This five-card spread is mostly used in Free Yes-No Tarot Reading, especially to help the seekers learn more about their role in a relationship. Each card represents for the querent, the partner, the current issues, and the future possibilities. It can be utilized as an overall reading or to inform a very specific inquiry.
In case you want to get Yes/No answers for your questions, don't use Court cards since more information will confuse you. During the session, politely ask the Tarot reader to separate the Courtiers from the rest of the deck or turn the next card over until you pick a Major or Minor Arcana card, and then, let he (or she) interprets the hidden meaning of the chosen card for you.
If you're having troubles with your current relationship, don't mind going online and asking for a "Yes or No Tarot Love" reading. Ask us if there's any query relating to this topic pops up in your mind.
---