Everyone always has issues in life; and with the help of Tarot readings (one of the most popular spiritual divination methods), your problem can be solved clearly.
Of course, you must visit a well-trusted mystic for a serious situation.
However, in case you only want a short and snappy answer for your questions, simply do a simple yes/no Tarot spread – the seekers just need to avail one card for getting information.
Do you know what Tarot cards mean Yes or No?
By knowing these basic meaning, you can make quick interpretations that help you get your answer.
When beginning the reading session, remember to remove the Court cards from the deck as they can cause infusion. Only turn a card over, since you'll face the information overload if making use of more Tarot cards.
Shuffle the deck while thinking of the questions in mind
Take time to formulate exactly what you want to ask
Cut and turn a single card; that's your answer
Don't keep repeating the process for getting the wanted answers in a true reading
Take a Look at a List of Yes/No Tarot Cards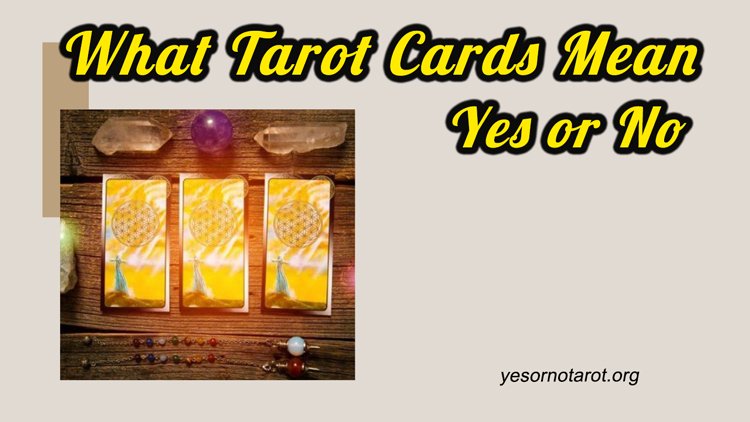 As always, most of us have a tendency to seek yes/no answers for anything in life we feel curious about. This type of question is, although, not a good form to get information, it still helps you determine certainly where you're standing – remember, there's no grey, just black or white.
Tarot – the most common spiritual method offering accurate answers for the entire yes/no questions. In this article, you will find that each card (meanings, keywords, time frames, etc.) associated closely with yes/no attribute.
So, let's find out which divination card reveals your destiny, according to your subconscious.
Here is a list of Yes or No Tarot cards:
All the cards that likely to answer YES:
The Fool, The Magician, The Emperor, The Empress, The Lovers, The Chariot, The Strength, The Wheel of Fortune, The Temperance, The Star, The Sun, The Judgment, The World
Ace of Wands, Two of Wands, Three of Wands, Four of Wands, Six of Wands, Eight of Wands, Nine of Wands, Page of Wands, Knight of Wands, Queen of Wands, King of Wands
Ace of Cups, Two of Cups, Three of Cups, Six of Cups, Nine of Cups, Ten of Cups, Page of Cups, Knight of Cups, Queen of Cups, King of Cups
Ace of Swords, Page of Swords, Knight of Swords
Ace of Pentacles, Three of Pentacles, Six of Pentacles, Eight of Pentacles, Nine of Pentacles, Ten of Pentacles, Page of Pentacles, Knight of Pentacles, Queen of Pentacles, King of Pentacles
What about the Tarot cards giving NO answer?
The Death, The Devil, The Tower, The Moon
Five of Wands, Seven of Wands, Ten of Wands
Five of Cups, Eight of Cups
Three of Swords, Five of Swords, Seven of Swords, Eight of Swords, Nine of Swords, Ten of Swords
Four of Pentacles, Five of Pentacles
We will go detailed with the Major Arcana:
| | |
| --- | --- |
| The Fool – Yes | It indicates a new beginning |
| The Magician – Yes | It requires you to use your creative skills for getting what you want |
| The Empress – Yes | It represents growth and increase |
| The Emperor – Yes | You're asked to take control of most aspects in life |
| | |
| The Chariot – Yes | You have either a choice or indecision…situation can go different ways |
| The Strengths – Yes | Activate the strength to make wishes happen |
| The Wheel of Fortune – Yes | Once it's out of your hands, don't push your limits |
| The Temperance – Yes | But you have to be patient as things don't show up soon |
| The Judgment – Yes | It shows a fresh start or renewal |
| The World – Yes | completion of matter is soon to be reached |
| The Lovers – Yes | It indicates love-related questions. You could make a life-changing decision if it's about other facets |
| The Star – Yes | It provides all the possibilities around you |
| The Sun – Yes | You're offered a good time to try something new |
| The High Priestess – No | What you want to figure out is still gloomy, then you should accept the result |
| The Hermit – No | Spend time thinking about the problems you made before, since you can't make the same issues twice |
| The Justice – No | The outcome depends on your action |
| | |
| The Death – No | You may not want to but you have to put it through |
| The Devil – No | The card asks you to detach yourself from bad situations instantly |
| The Tower – No | What will happen will happen…you have no choice |
| The Moon – No | You should set realistic goals |
Besides Tarot cards giving yes or no answers, we'd like to present you several cards providing 'maybe' answer.
If you turn a card and see The High Priestess, The Hierophant, The Hermit, The Justice, The Hanged Man, Four of Cups, Seven of Cups, Two of Swords, Four of Swords, Six of Swords, Queen of Swords, King of Swords, Two of Pentacles, or Seven of Pentacles, you'll get a 'maybe' for your issue.
You can reserve the cards to help you find out the Yes/No outcome.
If you normally use reserved Tarot cards in the readings, keeping using them in the Yes/No queries makes sense.
All you should do is to decide whether the reserved card in front of you is positive or negative. Don't be affected by others' opinions, since this is your Tarot experience; thus, it must have meaning to you for it to work.
If you commit to your method and card choices, Tarot will respond and cooperate with you.
How Accurate is Yes or Not Tarot Reading?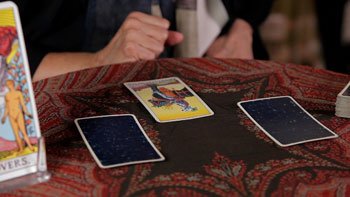 Is yes or no Tarot accurate?
Well, the yes or no Tarot is a perfect reading option for people who are in need of quick yet accurate answer to their urgent questions.
If you are suffering from any issue mentally, then I recommend you to get a yes or no Tarot accurate free reading for life guidance. This online service can be utilized unlimitedly without charging you a penny; however, you should ask only yes/no inquiries for the best result.
Each yes or no Tarot card provides you a greater understanding and insight into different aspects of your life and makes you feel at ease.
Benefits of a Yes or No Tarot Reading
Actually getting free tarot yes or no crystal ball readings is very helpful.
As I told you earlier, a one card Tarot reading is the ultimate choice for individuals who are looking for a quick spiritual guidance. If you are in a hurry, maybe you want to consider this simplest method of reading.
Even though the response is general, it still guarantees the accuracy.
I guess yes no predictions with Tarot card spread is very well known currently. The answer with only one card helps you find the solution to get out of your worrying situation immediately. I use the so-called Tarot goddess burning question online very often whenever I need simple yes or no predictions.
So, if you are dealing with many uncomplicated queries, it's time to let Tarot cards prediction heal your mind with the best clarity.
With a simple research, you can easily find a trustworthy site offering yes or no Tarot accurate free.
Once getting started, you need to really concentrate and focus on which questions you want to ask in your mind while shuffling the cards. Simply type your name and questions in the form and then click the "Get the Answer" button to find out the truth.
Please keep in mind that the Tarot card reading yes or no can only answers simple yes no questions. You can use this fortune telling service unlimitedly for insightful advice and guidance to all matters in life.
Hope the power of Tarot cards can lead you to a brighter, happier path.
One-card Tarot Reading Spread
Although this is a simple spread, the one-card Tarot spread is actually useful for solving issues. It is also commonly used to answer basic yes or no, pros and cons, as well as good or bad questions in a Tarot reading.
With this spread, you can choose only one single card. Because of that restriction, your inquiry must be understandable for an intuitive response. Try to simplify all the questions as much as possible so that the spread can interpret them quickly.
This type of spread is designed based on its capability to guide the truth seeker to a particular direction. Try it out if you are wondering how to approach a certain circumstance.
Interpreting one card is not as simple as you thought.
When you draw a card from the layout, the reversed card position indicates a no while the upright position means a yes. A professional Tarot reader will help you read both the upright and reversed positions of your chosen card.
With the offered information related to what Tarot cards mean Yes or No topic, I do hope you feel much easier when doing a simple reading for yourself.
Get Tarot Yes No Accurate Answers with Yes-No Spread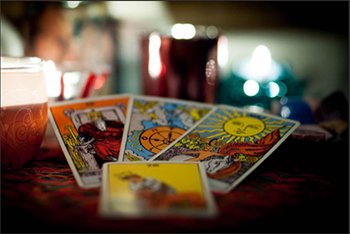 Why is Yes or No Tarot the perfect Tarot reading?
For those who are searching for an effective method to get Tarot Yes No accurate answers, there's no way better than the Yes or No reading from a Tarot deck.
If you have any question in mind and crave for simple, immediate, yet precise answers, then don't hesitate to try this perfect service. You can utilize the Tarot cards reading unlimitedly for free online, but ask only Yes-No questions to gain the best result.
When using this service online, the fortune teller often offers a Tarot card reading featuring a useful Yes-No spread to answer your inquiries. The simple yet accurate answers can help you get a greater understanding related to your current situation and figure out the solutions to deal with your problems with ease.
Starting you day with two-card Yes or No reading can be a big help. While shuffling the divination cards, think about a query or an issue which you think its answer can help you make very important decisions in life.
How to get Yes-No answers with Yes-No Tarot spread?
Can you do the Yes or No Tarot reading with two-card Tarot spread for yourself?
Of course you can; especially when the Internet development is at the peak, you'll be able to get a certain online reading whenever you want. The Yes or No Tarot is the most convenient Tarot reading for those who are seeking an instant yet accurate answer to a Yes-No question.
Shuffle and cut the cards while thinking about the most-asked question
Draw two random Tarot cards from the deck
Interpret the cards' meanings to find out the mystery
For example, your question is: 'Is my partner faithful?' If your cards contain two Yes, your lover is truly faithful. He's definitely unfaithful if you select two No cards. What if you have one Yes and one No? Please choose again until you have only the Yes cards or the No cards.
Getting a reading with free online Yes No Tarot oracle can help you feel the energy and magic of the divine cards.
During the session, a reading will reveal many important things to you and show you your life paths which you might not consider on your own. Dating back into ancient history, Tarot oracle is like a looking glass going beyond normal senses. No wonder, nowadays, many people make use of it (as a useful divination tool) to cope with everyday trouble as well as plan life changes and future.
Summary
What Tarot cards mean Yes or No?
In general, Tarot Yes No accurate answers allow each person to look into their lives and find out extra information they hadn't understood before.
Working with Tarot brings light to a confirmation of things you've always known as well as adds a new perspective to a perplexing problem. These divination cards give you a context for understanding not only what your choice is but also how you feel about it.