When seeking a short and snappy answer to a pressing question, people usually go for a simple Yes or No Tarot spread. Shuffle your deck, while holding the question clearly in your mind. It would be well worth if you take the time to formulate exactly what you really want to ask. Cut and turn a single Tarot card, you got "Six of Swords yes or no" – this is the answer for your quick reading.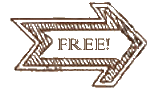 Yes or No Tarot Reading
Feel curious to know what Six of Swords means yes or no? Depending on different contexts, this Tarot card can give you a yes, but it takes quite a long time. Yet, not everyone sees it in a positive light; even some may want to put it along with other cards that are likely to answer maybe. In fact, when you are grieving over a loss or feeling detached from the ones you know and love, the Six of Swords could appear in your Tarot reading as a way of confirmation. It is a card confirming that you are in a somber state, telling the bottom has been reached and the slow process of healing has begun.
Answering Yes or No Questions Tarot Card during a Reading Session
Keywords: using intellect; using logic to find the solution; mental clarity; ideas coming together; an inner journey of discovery; relocation; a period of calmness ahead; an actual adventure.
The Six of Swords Tarot Card
The image of the card depicts a woman and a young child being taken across the waters towards a land that lies not far ahead. The woman's head is covered, meaning she has clearly been through something difficult. Right now, she is moving away from something in her past. The calm waters in the distance suggest that the woman and child are on the way to peace and tranquility, leaving turmoil and conflict behind. This is a time going to be blessed with a better, more promising future. Six upright swords in the boat indicate the power of a rational mind over the heart and intuition.
According to free yes or no Tarot readings, the Six of Swords Tarot card lets you know a difficult cycle is ending, and you will have success over your anxieties. Look at things the way they are, not the way you want them to be. Think with an open mind, and you no longer fill your life with confusion or frustration. You will know peace of mind and harmony, like the sunshine after a storm. This card is applauding you for making positive choices for yourself, because through this motion, you will be able to be free and contented.
The Six of Swords as a daily Tarot card means:
Past – You have overcome a major hurdle while also staying true to yourself. The understanding and objectivity you have developed will lead you to a better future.
Present – A change randomly will come in your life for the better. You will also face a burden or challenge that may yield a new path.
Future – Challenges you cope with will eventually be overcome. The struggles are necessary to provide you with the growth, as you need to find your way to a better future.
Occasionally, Check out Knight of Cups and the Chariot Yes or No Tarot Cards
Often times, the "Six of Swords yes or no" is symbolic of a physical move in addition to an emotional transition. You are experiencing a journey or an escape into mental clarity. Moving forward could require you to use your natural intellect, but the end result is yes if you keep staying calm and positive, no energy or opportunity is wasted also.
---
Popular Searches:
six of swords yes or no
2 of swords yes or no answers
6 of swords reversed yes or no
six swords reversed yes no
yes or no meaning of 6 of swords
yes or no tarot cards meanings