If the Queen of Pentacles yes or no randomly shows up in your Yes or No reading, you'll get yes for your question. This Tarot card brings extremely good news in all aspects of your life. It lets you know what situation has the potential of going your way without putting too much thought into it – just trust your gut and know exactly what you want.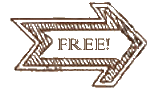 Yes or No Tarot Reading
So, what Queen of Pentacles means yes or no? Like all the court cards, the Queen of Pentacles often stands in for an actual person in your life. In that regard, she would reflect a woman likely with dark hair and dark eyes, who is financially adroit, and possesses a very pragmatic, practical nature. However, this card can also represent energetic influences in one's life. Its energy is normally quite archetypically feminine; hearth, home, motherhood. The Queen of Pentacles will come to your aid in some financial matter, most likely advice on how to better manage your money.
How about the Queen of Swords Yes or No Tarot Card? Follow if you care!
Keywords: A need to take care and nurture yourself; an increase in awareness; a need to reconnect with nature; learning to love yourself; counting your blessings; grounding yourself; meditating and journeying; self-acceptance; inner replenishment.
Glimpse at Queen of Pentacles Tarot Card
In the Yes or No Tarot Horoscope, the image of Queen of Pentacles depicts a woman (with black hair and eyes) who comfortably sits upon a throne decorated with fruits, goats, angels, and other symbols of material success and sensual pleasure – all represent abundance in their varying forms. The tree above and the ground beneath her are rich with flowers, and the Queen is quietly holding in her hand a single golden pentacle showing her material richness. There is a rabbit of fertility sitting at her side nearby; and you can also find a cupid representing love in its most enriched period of life.
Select Your Tarot Spreads for Yes or No Questions in Free Reading with a click!
Well, the Queen of Pentacles card meaning describes everything fertile, abundant, green and wise. This card is representative of mother and of the provider. Whenever you are going through a circumstance in which your finances are not what they should be, you should call upon the energies of Queen of Pentacles to assist you.
If the Queen appears in your reading, you will experience a level of abundant support like no other time in your life. You will be able to spend time, money, and energy on your home, getting it to be more comfortable. This is a good thing, provided you don't take on too much debt. Additionally, all of the hard work you have invested now is paying off, and you will get what you deserve. The more work you put in, the more likely you are to get something worth in return.
Read more: Answering Yes or No Questions Tarot Card during a Reading Session
Have a look at the Queen of Pentacles as a daily Tarot card:
Past – You will be granted the opportunity to create a secure environment by the talents you have been developing.
Present – A feminine influence in your life will give you practical advice that helps you create abundant prosperity.
Future – Taking advantage of your talents effectively will lead you to financial success.
In general, the Queen of Pentacles yes or no is a practical, organized, and reliable multi-tasker. She brings with her abundance and wealth in your life, yet also requires an ability to love yourself and to be unafraid of the change that could lie ahead on the journey to achieve your goals.
---
Popular Searches:
is the queen of pentacles tarot card a yes or no answer
one of pentacles yes/no
queen of coins yes or no
queen of oentacles love yes or no
queen of pentacles reversed yes or no
queenof pentacel yes or no
tarot reading meaning
the queen of pentacles card yes or no
yes or no two pentcles of cups yes or no