We all have situations in life at certain times when we feel like we're standing in three-way crossroads. Sometimes it's not easy to make the right decision; that's why many people, recently, have a tendency to turn to Yes or No Tarot Oracle. Each divine card with divine meanings will help you find your right way on the life path. And today, you are going to gain insight from Queen of Swords Yes or No Tarot. Ask the card any Yes/No question to get a meaningful 'yes' or 'no' in return.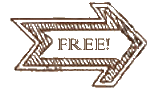 Yes or No Tarot Reading
As you can see from the card's illustration, the Queen of Swords is sitting high on her throne with a stern expression indicating that no one can fool her. Look at her right hand: she's comfortably holding a sword pointed to the sky, while her left hand extends as if she is giving orders to others. Different from most other Sword cards, the background of this card is a spring, clear sky representing the Queen's clarity of mind as she considers matters of the intellect. The bird flying above symbolizes the mind's ability to free from a bad situation.
Get an Absolute Free Yes or No Tarot Spread Reading Online NOW!
Have Yes No Answers with Queen of Swords Card
What can you get from a Yes No Tarot reading using Queen of Swords? This card represents an analytical, independent, and problem-solving person. Just like the Queen, you will bring your mental ability to something troubling in your life but not without a painful loss or separation. You are stoic and astute but gives nothing away as a positive or negative outcome – 'maybe' is the only answer.
The personality of the Queen of Swords combines the positive energy (the Sword suit) with the inward focus of a queen. She can tell you exactly how it is so you can always count on her. The Queen admires honesty as she lives by her own commitment to being truthful. She's not easy to fool and won't let anyone fool – lies, tricks, and games are no interest to her. In any situation, she can size up the problems quickly and know how to find clever ways coping with issues. Straightforward and direct, the Queen is lack of pretense and takes life not too seriously.
Check out The Simplest Method to Predict Yes or No Tarot You Need to Know
In readings, when pulling out this card, it means that you are asked to think and feel as the Queen does. For example, 'Are you being completely honest?' 'Do you see the humor in your situation?' 'Are you getting right to the point?' 'Are you letting yourself to be fooled?' and 'Have you figured out what's really going on?'
Also, the Queen of Swords card represents a man (or a woman) who is like the Queen or it denotes an atmosphere of honest, as well as direct communication. As a clever, resourceful woman, she will definitely give you good advice or hint that helps you confidently face with all the impending challenges. Let yourself be inspired be the Queen of Swords Yes or No Tarot in whatever form she appears in your life.
---
Popular Searches:
queen of swords yes or no