Everyone always has issues in life; and with the help of Tarot readings (one of the most popular spiritual divination methods), your problem can be solved clearly.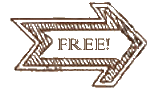 Yes or No Tarot Reading
Of course, you must visit a well-trusted mystic for a serious situation.
However, in case you only want a short and snappy answer for your questions, simply do a simple yes/no Tarot spread – the seekers just need to avail one card for getting information.
Do you know what Tarot Cards mean Yes or No?
By knowing these basic meaning, you can make quick interpretations that help you form your answer.
When beginning the reading session, remember to remove the Court cards from the deck as they can cause infusion. Only turn a card over, since you'll face the information overload if making use of more Tarot cards.
Shuffle the deck while thinking of the questions in mind
Take time to formulate exactly what you want to ask
Cut and turn a single card; that's your answer
Don't keep repeating the process for getting the wanted answers in a true reading
How to get Tarot yes no accurate answers with a yes-no spread?
Take a Look at a List of Yes/No Tarot Cards
All the cards that likely to answer YES: The Fool, Magician, Empress, Lovers, Chariot, Strength, Wheel of Fortune, Temperance, Star, Sun, Judgment, World, Ace of Wands, Two of Wands, Three of Wands, Four of Wands, Six of Wands, Eight of Wands, Nine of Wands, Page of Wands, Knight of Wands, Queen of Wands, King of Wands, Ace of Cups, Two of Cups, Three of Cups, Six of Cups, Nine of Cups, Ten of Cups, Page of Cups, Knight of Cups, Queen of Cups, King of Cups, Ace of Swords, Page of Swords, Knight of Swords, Ace of Pentacles, Three of Pentacles, Six of Pentacles, Eight of Pentacles, Nine of Pentacles, Ten of Pentacles, Page of Pentacles, Knight of Pentacles, Queen of Pentacles, and King of Pentacles.
What about the Tarot cards giving NO answer?
They are: The Death, Devil, Tower, Moon, Five of Wands, Seven of Wands, Ten of Wands, Five of Cups, Eight of Cups, Three of Swords, Five of Swords, Seven of Swords, Eight of Swords, Nine of Swords, Ten of Swords, Four of Pentacles, and Five of Pentacles.
Besides Tarot cards giving yes or no answers, we'd like to present you several cards providing 'maybe' answer.
If you turn a card and see High Priestess, Emperor, Hierophant, Hermit, Justice, Hanged Man, Four of Cups, Seven of Cups, Two of Swords, Four of Swords, Six of Swords, Queen of Swords, King of Swords, Two of Pentacles, or Seven of Pentacles, you'll get a 'maybe' for your issue.
Instant answers – How to get a FREE yes or no Tarot reading?
You can reserve the cards to help you find out the Yes/No outcome.
If you normally use reserved Tarot cards in the readings, keeping using them in the Yes/No queries makes sense.
All you should do is to decide whether the reserved card in front of you is positive or negative. Don't be affected by others' opinions, since this is your Tarot experience; thus, it must have meaning to you for it to work.
If you commit to your method and card choices, Tarot will respond and cooperate with you.
How Accurate is Yes or Not Tarot Reading?
Is yes or no Tarot accurate?
Well, the yes or no Tarot is a perfect reading option for people who are in need of quick yet accurate answer to their urgent questions.
If you are suffering from any issue mentally, then I recommend you to get a yes or no Tarot accurate free reading for life guidance. This online service can be utilized unlimitedly without charging you a penny; however, you should ask only yes/no inquiries for the best result.
Each yes or not Tarot card provides you a greater understanding and insight into different aspects of your life and make you feel at ease.
Why Should You Ask for a Yes or No Tarot Reading?
Actually getting free tarot yes or no crystal ball readings is very helpful.
As I told you earlier, a one card Tarot reading is the ultimate choice for individuals who are looking for a quick spiritual guidance. If you are in a hurry, maybe you want to consider this simplest method of reading.
Even though the response is general, it still guarantees the accuracy.
I guess yes no predictions with Tarot card spread is very well known currently. The answer with only one card helps you find the solution to get out of your worrying situation immediately. I use the so-called Tarot goddess burning question online very often whenever I need simple yes or no predictions.
So, if you are dealing with many uncomplicated queries, it's time to let Tarot cards prediction heal your mind with the best clarity.
With a simple research, you can easily find a trustworthy site offering yes or no Tarot accurate free.
Once getting started, you need to really concentrate and focus on which questions you want to ask in your mind while shuffling the cards. Simply type your name and questions in the form and then click the "Get the Answer" button to find out the truth.
Several websites also offers Tarot online readings via live chat!
Please keep in mind that the Tarot card reading yes or no can only answers simple yes no questions. You can use this fortune telling service unlimitedly for insightful advice and guidance to all matters in life.
Hope the power of Tarot cards can lead you to a brighter, happier path.
One-card Tarot Reading Spread
Although this is a simple spread, the one-card Tarot spread is actually useful for solving issues. It is also commonly used to answer basic yes or no, pros and cons, as well as good or bad questions in a Tarot reading.
With this spread, you can choose only one single card. Because of that restriction, your inquiry must be understandable for an intuitive response. Try to simplify all the questions as much as possible so that the spread can interpret them quickly.
This type of spread is designed based on its capability to guide the truth seeker to a particular direction. Try it out if you are wondering how to approach a certain circumstance.
Interpreting one card is not as simple as you thought.
When you draw a card from the layout, the reversed card position indicates a no while the upright position means a yes. A professional Tarot reader will help you read both the upright and reversed positions of your chosen card.
With the offered information related to the What Tarot Cards mean Yes or No topic, I do hope you feel much easier when doing a simple reading for yourself.
Ask us if you have any trouble!
---
Popular Searches:
page of swords yes or no
yes or no tarot list
queen of pentacles yes or no
yes or no tarot card meanings
yes no tarot list
tarot yes or no list
yes no tarot cards list
which cards mean yes and no in tarot
https://yesornotarot org/genuine-tarot-reading-what-tarot-cards-mean-yes-or-no/
The Magician (Tarot card) yes no answer